ProxLin MINI RFID reader is a real standard and a classic in the domain of RFID card readers. It has proven its reliability for many years and in many installations all over the world. Available in both 125 kHz as well as in 13,56 MHz versions with a lot of available data interfaces, this reader type can be used in practically all application domains, such as access control systems, time & attendance, production management, … .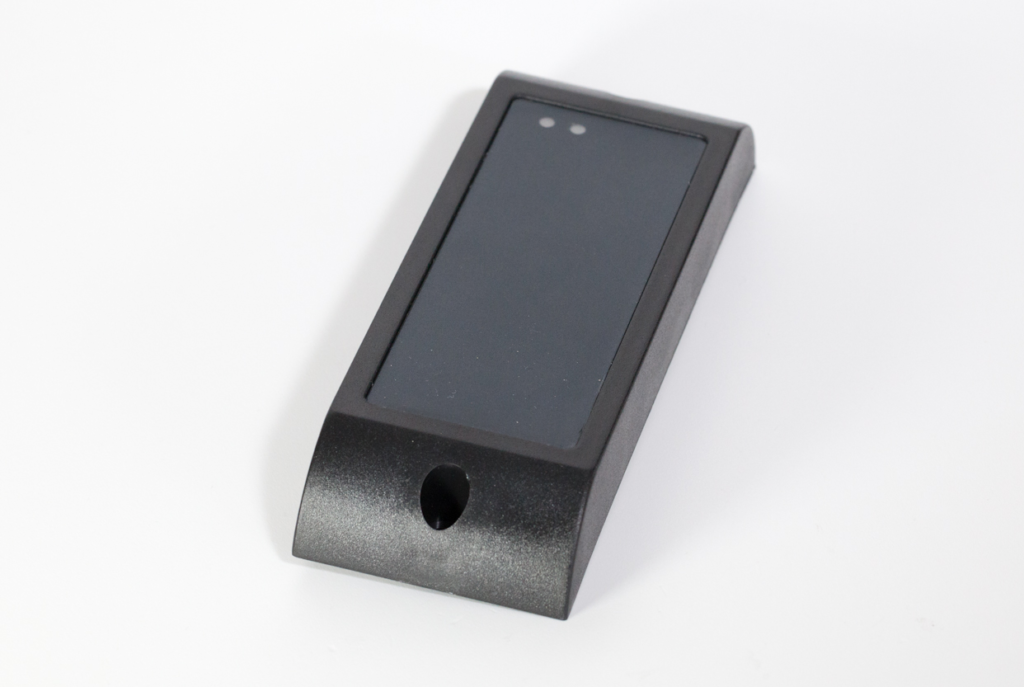 The MINI RFID reader was the first reader ever to be made by ProxTech in 1998 and is after all this years still being produced and used in different applications. Do you need any further prove of its reliability and quality ?
With its fully potted rugged housing and practical connection cable, MINI is perfectly suited for in- and outdoor mounting without any issues.
MINI can support a wide range of RFID technologies such as 13.56 MHz MIFARE, NFC, LEGIC, ISO14443, ISO15693, … and for 125 kHz EM or HITAG. Every reader can be ordered with either a wiegand, clock/data RS232 or TTL interface. For the 13.56 MHz versions, also USB in keyboard emulation mode is available.
And as for all the other ProxTech products, also MINI can be supplied with a customer-specific interface.
MINI versions :
MINI-EM: 125 KHz reader for EM4x02 transponders
MINI-HT: 125 KHz reader for Hitag transponders
MINI-MF: 13,56 MHz reader for MIFARE transponders
MINI-LG: 13,56 MHz reader for Legic transponders
MINI-ISO: 13,56 MHz reader for multi-ISO transponders (ISO14443, ISO15693, ISO18092 NFC)
MINI-FLEX: 13,56 MHz reader for multi-ISO transponders (ISO14443, ISO15693, ISO18092 NFC, LEGIC Prime, LEGIC advant)
Technical specifications
Dimensions: 135 x 49 x 20 mm
Interface: to be specified when ordering

Wiegand (several bitblock lengths available)
Clock & Data (several number of characters available)
RS232 (9600, 4800 or 2400 Bd)
TTL (9600, 4800 or 2400 Bd)
RS485
customer specific interfaces available on request

Read range with internal antenna ( values depending on transponder types, power supply and ambient environment )

on 125 kHz up to 200 mm
on 13,56 MHz up to 80 mm

Power supply : 5 Vdc or 12Vdc
Duplicate read control
Indications : 2 LED's ( red /green ) + buzzer
Wiring : 8-wire cable ( approx. 1 m long )
Protection rate : IP65 ( depending on mounting method )
Operating temperature : -20 °C to + 60 °C
Integrated antenna and electronics
Fully potted housing allows easy installation both in- as outdoor
Download following datasheets
Datasheet MINI
Datasheet MINI-FLEX