The well-designed PREMIUM range of RFID card readers is available for 125 kHz EM4102 or HID Prox as well as for 13,56 Mhz MIFARE® technology, supporting the complete MIFARE family : Classic 1k/4k, DESFire, Ultralight, Ultralight/C, Plus S/X and NFC.
The PREMIUM RFID reader has different standard data interfaces already integrated, which can easily be selected by simply setting a DIP-switch.
And when in need of an explosion-proof RFID reader, we can offer you an ATEX certified enclosure for this reader.
Our PREMIUM RFID readers are famous for their nice design, superior performance, excellent application versatility and competitive prices.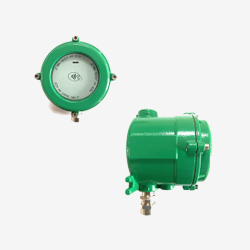 The PREMIUM offers a combination of modern design with high specs and versatility. The PREMIUM reader is available in 4 versions depending the required RFID technology (125 kHz or MIFARE) and the application. The user can freely select between up to 17 interfaces, which can be set by an integrated DIP-switch. Or when using the MIFARE Sector reader, the reader interface can be freely configured via aMaster Card.
Due to the fully potted (IP65) housing, the reader can be installed both indoors and outdoors.
A three-colour LED indication and audible tone enhance user feedback. Both beeper and LED's can be controlled by the host system.
In case of explosion hazard, an ATEX certified enclosure is available for the PREMIUM card reader series.
PREMIUM versions : 
PREMIUM-EM : 125 kHz reader, supporting transponder types EM4x02, Hitag 2 in Public Mode A, TEMIC e5550 and equivalent
PREMIUM-EM-RS4 : identical as PREMIUM-EM but offering a complete RS485 interface
PREMIUM-H : 125 kHz reader supporting HID Prox transponders
PREMIUM-MF : 13,56 MHZ MIFARE® UID reader supporting MIFARE, MIFARE Ultralight, MIFARE DESFire and NFC
PREMIUM-MF-RS4 : identical as PREMIUM-MF but offering a complete RS485 interface
PREMIUM-MFS : 13,56 MHz MIFARE Sector reader allowing full access to all sectors on the MIFARE transponder
PREMIUM-EM-V or PREMIUM-MF-V : modified version of the PREMIUM-EM or PREMIUM-MF, especially designed for vehicle mounting. This versions includes a few extra features, such as increased noise filtering, the option to turn off the RF-field to lower energy consumption and the possibility to connect an external buzzer.
Technical specifications
Dimensions: 89 x 45 x 16 mm, optional spacer plate 89 x 45 x 7 mm ( supplied with each reader )
Supported transponder types

on 125 kHz : 40 bit read only transponders (EM4x02 family, HiTag2 Public Mode A, TEMIC e5550 and equivalent)
on 13,56 MHz : MIFARE® Std, MIFARE® Ultralight, MIFARE® DESFire, MIFARE® PLUS S, MIFARE® PLUS X (Contactless interface as per spec ISO/IEC 14443 Type A); NFC Passive mode (NTAG203/213)

Interface: DIP-switch selectable ( or selectable with Master Card for PREMIUM-MFS )

Wiegand (42 bits, 34 bits or 26 bits)
on PREMIUM-MF only : Wiegand 58 bits to output complete UID of MIFARE® DESFire and MIFARE® Ultralight
Standard Clock & Data (13, 10, 9 or 8 characters)
on PREMIUM-MF only : Basic Clock & Data (56 bits) to output complete UID of MIFARE® DESFire and MIFARE® Ultralight
RS232 (9600, 4800 or 2400 Bd)
TTL (9600, 4800 or 2400 Bd)
RS485 (requires special version of the reader)
customer specific interfaces available on request

Read range with internal antenna ( values depending on transponder types, power supply and ambient environment )

on 125 kHz up to 175 mm
on 13,56 MHz up to 60 mm

Power supply : 5 Vdc to 13,8 Vdc / 100 mA typ.
Indications : 3 LED's ( red / yellow / green ) + buzzer
Wiring : 10-wire cable ( approx. 1 m long )
Protection rate : IP65 ( depending on mounting method )
Operating temperature : -20 °C to + 60 °C
Integrated antenna and electronics
Fully potted housing allows easy installation both in- as outdoor
Download following datasheets
Datasheet PREMIUM-EM
Datasheet PREMIUM-EM-RS485
Datasheet PREMIUM-MF
Datasheet PREMIUM-MF-RS485
Datasheet PREMIUM-MFS
Datasheet PREMIUM-H
Datasheet PREMIUM-V
Datasheet ATEX enclosure